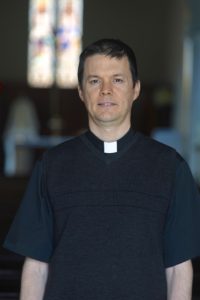 Parish Priest
Fr Nicolas Maurice
Appointed to St Mary's Parish in October 2016, Fr Nicolas completed his secondary education at Runcorn State High School, Brisbane. He undertook his priestly studies at Good Shepherd Seminary, Sydney, and The North American College, Rome. He was ordained a priest in St Carthage's Cathedral, Lismore, in 2008.
email: frnmaurice "@" gmail.com
Parish Secretary
Kathryn
Our parish secretary, Kathryn, is in the office at Maclean on Mondays, Wednesdays and Fridays from 9am – 2pm.
email: office "@" stmarysparish.org.au