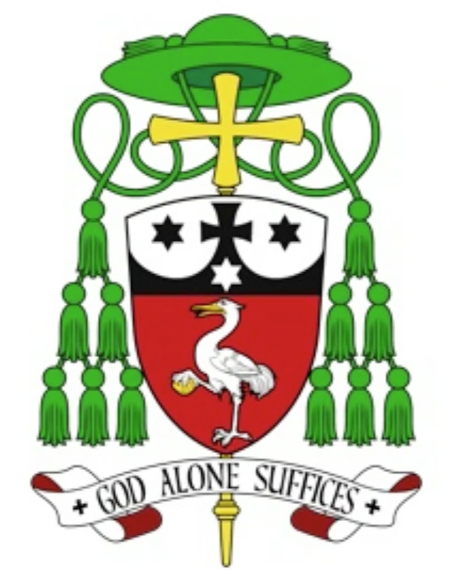 Message to Parishioners from Fr Nicolas Maurice:
Update 24 May 2020
NSW has lifted various restrictions related to COVID. Bishop Homeming has given permission for some activities to take place on a small scale.
Provisions for private Mass:
No public Mass is permitted. The dispensation from Sunday obligation continues.
Private Masses may be celebrated in church with ten invited people attending the Mass.
Preparations will be made in the parish to provide for this option soon.
Any parishioners interested will need to register their interest by contacting the parish office by phone or email.
Funerals, Weddings, Baptisms:
Funerals should continue to be conducted at the Funeral Home, Crematorium or Graveside.
Weddings may be conducted with ten people attending in addition to the celebrant and the couple;
Individual Baptisms with 10 people present (excluding the celebrant) are permitted.
Protocols for all services:
Ensure that no more than 10 people, by invitation only, come onto the property at any one time.
Ensure 1.5m distancing, allowing for at least 4m2 per person.
Encourage good hygiene through the provision of hand-washing facilities and hand sanitiser and communicating with attendees what good hygiene involves.
Instruct people to stay home if they are unwell.
Parishioners who fall into a vulnerable or high-risk category to avoid attending gatherings.
Clean and disinfect communal areas frequently.
The names, addresses and telephone numbers of each person who enters the church must be recorded and kept for at least four weeks.

RESOURCES TO STAY CONNECTED (Updated 27 Mar 2020)
Sunday Mass Times
Saturday Vigil
Yamba 5.30pm
Sunday
Maclean 8.30am
Iluka 5pm

Office hours 9am-2pm Mon, Wed, Fri. p 02 6645 1188 e macleanparish "@" bigpond.com
2 McIntyres Lane (PO Box 19), Maclean, NSW 2463.              Meaning of term 'God'                   Who is Jesus